Meet Our Team
The core group behind BestCasinoSite.com consists of three avid casino players from various walks of life. The one character trait that we certainly share is a passion for gaming, which has led us to visit and wager at hundreds of gambling sites. Our combined experience stretches to over 30 years, and each of us has a penchant for different casino games and bonuses.
We've attained our knowledge the hard way — by making mistakes and learning from them. Nowadays, the iGaming industry is more regulated and safer than ever, but its many facets can still feel overwhelming to newcomers. Fortunately, you can use the tips and information provided in our reviews to avoid the common pitfalls and maximize your entertainment and potential returns.
Got any questions or a need for some wisdom or advice? You can always contact us, and we'll be happy to assist you as soon as possible. If you'd like to discover more about us, you're welcome to read our bios below.
Michael Myles
Michael is the creator and editor of BestCasinoSite.com. He first started visiting casinos while pursuing a bachelor's degree in accounting during the early 90s. Unlike most modern players, slot machines were not Michael's first obsession. His love for math made him gravitate towards video poker, blackjack, and other table games.
He fondly remembers developing strategy charts that allowed him to reduce the house edge. He even generated a small side income for a while by selling charts to fellow players. The advent of online casinos eventually turned Michael into a stay-at-home recreational gambler. His latest passion is live dealer games, which he considers a superb blend of authenticity and convenience.
Saundra Coleman
Saundra is a full-time English teacher whose first passion was bingo. She eventually discovered online casinos and developed an interest in the slots and instant win games they offered. With an eye for detail and a passion for writing, she happily accepted to take a role in our project.
Mrs. Coleman loves a good deal more than anything, so she often volunteers to go through the T&Cs of the casinos we review. You can count on her to always give you a detailed breakdown of promotions in a language that's easy to understand. In the little spare time that she has, Saundra likes to read books and watch YouTube videos about linguistics, history, and philosophy.
Roman Barlow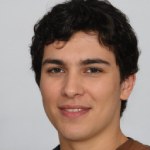 As the youngest member of our writing trio, Roman is always full of energy and enthusiasm. He works part-time as a customer service agent, which is quite helpful when we test the representatives of casino sites. Roman's go-to form of gaming entertainment is high-volatility slots. In the past not-so-distant past, he even made a few YouTube tutorials and played his favorite games in front of an audience on the popular live streaming service Twitch.
Roman dreams of becoming a quality assurance specialist with a big iGaming developer like NetEnt or Yggdrasil just so he can play and test the latest slot games before anyone else. Until then, he's more than happy to help our website by reviewing software suppliers and their products.